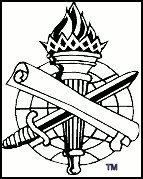 THE SPIRIT'S SWORD
published by
Mt. Baker church of Christ
1860 Mt. Baker Hwy · Bellingham, WA 98226
Volume V, Number 14 - June 10, 2001
Editor..................Joe R. Price
---
Visit our Web Sites:
Mt. Baker church of Christ: http://www.bibleanswer.com/mtbaker
BIBLE ANSWERS: http://www.bibleanswer.com
---
Link of the Week: Pruett & Lobit church of Christ (Baytown, TX)
---
In this issue:
---
Joe R. Price
"They sow the wind; And reap the whirlwind" (Hosea 8:7)
Like ancient Israel, modern America is now reaping what it has sown. Witness this recent article from USA Today:
"At clubs such as Bar Code, teens bump and grind in bliss, without attracting as much as a curious glance from bored bouncers. But the blur of bodies and limbs, called freak dancing, also is gyrating across high school and middle school dance floors throughout the USA.
The difference is that at schools, it's being met with shocked stares - and strong repercussions:
-Upper Darby High in suburban Philadelphia instituted a policy prohibiting, among other things, crotch-to-crotch moves and prone positions. Also barred are freak-friendly tracks such as the Thong Song and Back That Thang Up.
-At Gabriel Richard High in Riverview, Mich., students who want to attend a dance must pass a quiz on acceptable dance-floor behavior.
-In Washington, D.C., more than 40 private school administrators gathered to consider techniques for stopping freak dancing.
-In Milwaukee, Divine Savior Holy Angels High posted dance rules at the door, and walkie-talkie-toting chaperones prowled the floor for offenders.
Dozens of schools across the country opted to cancel spring dances outright - everything but prom, where floor-length gowns and high heels precluded the most suggestive moves - and are now grappling with how to handle the phenomenon this fall." (USA TODAY, Nation, 06/01/2001)
We have opposed modern dancing because of its lewd and lascivious nature (Gal. 5:19; Eph. 4:19; 1 Pet. 4:3). We were right to do so. The worldliness and lust associated with dancing is disgusts and repulses minds that are set on things above (Eph. 5:3, 11-12; Col. 3:2).
But please notice that the world itself is now trying to "pull in the reins" on some forms of dancing. They will not succeed. Their opposition is hollow. Their objection is futile. Why forbid one form of lasciviousness while allowing another? Banning one form of sin while endorsing another is hypocrisy.
"Do not be deceived, God is not mocked; for whatever a man sows, that he will also reap." (Gal. 5:7)
We must continue to oppose lasciviousness in all its forms, including the modern dance. The gospel calls upon us to repudiate sin of every kind (1 Thess. 5:21-22). We must set an example of holiness for our children and for society - we are the light of the world and salt of the earth (Matt. 5:13-14). We must say "no" to sin and "yes" to holiness. Otherwise, unprepared for judgment, we will surely fall into the hands of the living God - a truly fearful thing (Heb. 10:26-31).
---
Larry Ray Hafley
"Whosoever transgresseth, and abideth not in the doctrine of Christ, hath not God. He that abideth in the doctrine of Christ, he hath both the Father and the Son" (2 Jn. 9).
There are those who say that 2 John 9 is speaking of the doctrine about Christ, not of the doctrine he taught. Of course, the doctrine of Christ would include the teachings about his person, but the doctrine of Christ includes more (See our earlier article, Doctrine Of Christ, www.biblework.com 1997, 1998).
On this point, W.E. Vine, noted author of Vine's Expository Dictionary Of New Testament Words, has said:
"The significance of the word, rightly rendered 'goeth onward,' is not that of progress itself, but an advance in teaching that goes beyond the teaching of Christ; that is to say, not only the teaching concerning the Person of Christ, but that which He gave and commanded his followers to teach. Anyone who goes beyond this, the Apostle declares, 'hath not God'" (Vine, Epistles Of John, p. 118).
This view complements other passages. We are not to think of men above or "beyond that which is written" (1 Cor. 4:6). We are neither to add to nor detract from God's word (Prov. 30:6; Rev. 22:18, 19). We are to "teach no other doctrine" (1 Tim. 1:3). Since we cannot teach anything other than what is revealed in the Bible, even if it were to come from "an angel in heaven," why should it be thought strange that 2 John 9 says the same thing (Gal. 1:8, 9)?
Note this: Only when men have doctrines, rituals, traditions, and forms of worship which they cannot find authorized in the New Testament do they begin to pervert the plain teaching of passages like 2 John 9. Only when men have something to hide, something for which they have no authority, do they begin to deny the clear import of Scripture. Beware of such men. Said Paul, "Mark them," "expose them," "and avoid them" (Rom. 16:17; Eph. 5:11). Why? Because such men, "have not God" (2 Jn. 9).
(www.biblework.com, Articles for 2001-2002)
---
For the complete text of this sermon, visit BIBLE ANSWERS
LET US
Scripture Reading: Hebrews 10:19-25
Intro.
1. Heb. 10:19-21 - The blood of Jesus gives us bold access to the very presence of God for mercy! (cf. 9:11-12; 23-26)
2. Motivates us to service in God's house - Heb. 3:6; 1 Tim. 3:15; 1 Cor. 3:16-17.
3. Heb. 10:22-25 - Three "let us" exhortations--
I. LET US DRAW NEAR TO GOD - 10:22.
A. With A True Heart - Matt. 6:24.
B. In Full Assurance Of Faith - cf. Jas. 1:6-8; Heb. 4:14-16.
C. Having Hearts Sprinkled From An Evil Conscience - Heb. 9:14; 13:18; 1 Pet. 1:2
D. Having Bodies Washed With Pure Water - cf. 1 Pet. 3:21 (Acts 8:38); Acts 22:16.
II. LET US HOLD FAST THE CONFESSION OF (OUR) HOPE - 10:23 (4:14).
A. Without Wavering (3:12-13, 18-19; 4:11; 5:12-14; 6:9-12; 12:1).
B. Because You Have Made A Personal Confession - 1 Tim. 6:12; 1:12; Heb. 1:1-2; 2:1-3; 11:1ff; 13:15.
C. Because You Have A Sure & Steadfast Hope Set Before You - 6:13-120; 3:17-19, 6, 14.
D. Because God (Who Promised) Is Faithful - 6:16-18.
III. LET US CONSIDER ONE ANOTHER - 10:24-25.
A. Consider Each Other - cf. Phil. 2:3-4.
B. To Provoke (stir up) - Prov. 27:17; 9:8; 27:6; 17:17; Gal. 6:1-2; Heb. 12:12-13).
C. Stir Up Love - Heb. 6:10; 13:1; 1 Jno. 3:14-19.
D. Stir Up Good Works - 10:25 (1 Cor. 14:26).
1. Do not forsake (Abandon, to leave behind).
2. Increased exhortation - Heb. 13:21; Gal. 6:9-10 (1 Cor. 15:58; 2 Cor. 4:1).
---
For the complete text of this sermon, visit BIBLE ANSWERS
GOD IN EPHESIANS
Scripture Reading: Ephesians 1:15-23
Intro.
1. Rom. 1:19-23 - God has displayed His power & divinity. Foolish & sinful to ignore Him & reject Him.
2. Acts 14:15; 17:23-29 - A living God who deserves & demands our allegiance - on His terms!
3. 1 Cor. 8:5-6 - Must know this "one God" (Eph. 4:6; 2 Ths. 1:8).
4. Ephesians gives us a profile of the one true God.
I. GOD PROVIDES US ALL SPIRITUAL BLESSINGS IN CHRIST - 1:3-11.
II. GOD IS A GOD OF MERCY - 2:1-10.
III. GOD GIVES US ACCESS TO HIMSELF - 2:11-18.
IV. GOD HAS TOLD US WHAT HE WANTS US TO KNOW & DO - 3:2-5, 9-11.
V. GOD IS A GOD OF UNITY AND PEACE - 4:3-6.
VI. GOD HAS PROVIDED FOR (AND EXPECTS) PURITY & STABILITY IN DOCTRINE & PERSONAL LIFE - 4:11-5:6.
VII. GOD DOES NOT LEAVE US ALONE TO FIGHT OUR BATTLES - 6:10-17.
Conclusion
The one true God is powerful: to bless, to save, to reconcile, to make known His will, to unite, to stabilize & purify, to give victory of Satan. - Eph. 3:20-21
---
(Current events in the light of Scripture)
Online Evangelization Yes, Confessions No
Tuesday, June 05, 2001
VATICAN CITY (Reuters) - You can book a holiday, order your weekly food shopping or simply buy a book on the Internet, but you will never have your sins forgiven online, the Vatican said Monday.

A top Vatican official told Italian media the Roman Catholic Church would rule out giving confessions over the Internet in a document to be issued by the Pontifical Council for Social Communication.

"The Internet is a wonderful instrument for evangelization and pastoral service, but it will never be possible to confess online," Archbishop John Foley, the president of the special council, was quoted as saying.

He said that the document would say confession must always be carried out within the sacramental context of face-to-face meetings. Copyright (c) 2001 Reuters Limited.

http://news.lycos.com/news/story.asp?section=Entertainment&pitem=ODD-CONFESSIONS-DC&rev=20010605&pub_tag=REUTG
You don't need a computer to be forgiven of your sins, nor do you need a Catholic priest to be right with God! The teaching that God forgives sins only by means of human representatives (Catholic priests) is not found in the word of God (1 Pet. 4:11). Must we rely upon a priest to absolve us of our sins? No. The Bible teaches that there is one Mediator between God and man, Christ Jesus (1 Tim. 2:5). God forgives our sins through the blood of Christ, not the authority of man. Every attempt to stand between man and God (including the Catholic doctrine that a priest must absolve your sin) is false and futile.
The Catholic Church teaches a sinner must confess his sins to a priest before he is pardoned by God. Such confession is not found in the Bible. It is rooted in the will and traditions of men. Each Christian is a priest who offers spiritual sacrifices to God, including appeals for mercy and forgiveness by directly confessing our sins to God (Rom. 12:1; 1 Pet. 2:5; 1 Jno. 1:9; Heb. 4:14-16).
The "sacramental context of face to face meetings" is nothing more than Catholic tradition. Do not submit yourself to such human traditions and self-imposed religions which are of no value against sin (Col. 2:20-23; 1 Tim. 4:1-3).
---
The Spirit's Sword is a free, weekly publication of the Mt. Baker church of Christ, Bellingham, WA

Send all questions, comments and subscriptions to the editor at: ssword@bibleanswer.com