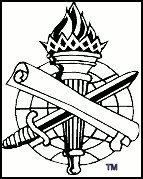 THE SPIRIT'S SWORD
published by
Mt. Baker church of Christ
1860 Mt. Baker Hwy · Bellingham, WA 98226
Volume V, Number 16 - July 15, 2001
Editor..................Joe R. Price
---
Visit our Web Sites:
Mt. Baker church of Christ: http://www.bibleanswer.com/mtbaker
BIBLE ANSWERS: http://www.bibleanswer.com
---
In this issue:
Peace In The Congregation (ConnieW. Adams)
Sermons Outlines
---
Connie W. Adams
So often the work of the local church is greatly hindered by internal dissensions. Some congregations have a history of prolonged fussing and fuming over one thing or another. They have very little influence for good in the community, for they have become so lost in their own conflicts that they have lost sight of the fields "white unto harvest" and are completely taken up in biting and devouring one another (Gal. 5:15).
I have been to places for meetings where there was so much strife and ill will that every lesson would have to be directed toward the church in an effort to settle such unnecessary squabbles. Sometimes brethren caught up in such disputes cannot even remember what started the trouble.
At Peace Or Dead?
Sometimes brethren boast that they are at peace when in reality they are dead. The church at Sardis had a name that it lived but was dead (Rev. 3:1). One brother boasted that the congregation had no friction. Another who knew the congregation well suggested that it takes moving parts to have friction. There are congregations that just need someone to come and preach their funeral.
Things Which Destroy Peace
1. Being Soon Angry. Some have explosive tempers which can be ignited with very little spark. Turn one of these men loose in a business meeting, let someone cross him and then run for cover. Things could get bad! Paul said to put off anger (Col. 3:8). An elder is not to be soon angry (Titus 1:7). Solomon gave us the way to respond to anger: "A soft answer turneth away wrath: but grievous words stir up anger" (Prov. 15:1).
2. Selfishness. There are some who are determined to have their way at all cost. In matters of judgment, all will not agree. Someone must yield. Paul said an elder is not to be "self-willed" (Titus 1:7).
3. Desire For Preeminence. John wrote of "Diotrephes, who loveth to have the preeminence among them" (3 John 9). Some men are natural born leaders. If you do not think so, just ask them! Some men (and women) are determined to run things or else they will not play. They don't want to be just a laborer in the vineyard; they must be a supervisor.
4. Self-Justification. It is difficult for some to admit wrong. A position is taken, wrong words are uttered, or improper acts performed, and rather than confess the error and change the life, one begins to justify himself. When we do wrong, we need to have the spirit of the prodigal son who came home and said, "I have sinned."
5. Ignorance. Some congregational disruptions come about because of ignorance of what the Bible teaches. Jesus said those baptized were to be taught "to observe all things" He had commanded (Matt. 28:20).
Things Which Promote Peace
1. Genuine Love For the Church. Jesus loved the church and gave Himself for it (Eph. 5:25). The welfare of the body of Christ is much more important than anyone of us. The church is the "pillar and ground of the truth" and ought not to be retarded in its work to satisfy the whims and fancies of immature members.
2. Sincere Interest in the Souls of Others. Not only are we hindered in reaching the souls of aliens when discord is present in the local church, we do not even fulfill our responsibilities to each other as Christians. "Let nothing be done through strife or vainglory; but in lowliness of mind let each esteem other better than themselves. Look not every man on his own things, but every man also on the things of others" (Phil. 2:3-4). Many weak members and babes in Christ have been destroyed because of thoughtless disturbances caused by hard-hearted brethren who would rather argue than work.
3. Retaliation Forbidden. "Dearly beloved, avenge not yourselves, but rather give place unto wrath: for it is written, vengeance is mine; I will repay, saith the Lord. Therefore if thine enemy hunger, feed him; if he thirst, give him drink: for in so doing thou shalt heap coals of fire on his head. Be not overcome of evil, but overcome evil with good" (Rom. 12:19-21). Has someone in the congregation slighted you? Have you been shamefully mistreated? Then forget about "getting even". Leave that up to the Lord.
4. Try To Understand the Other Person. The prophet Ezekiel said he went to those of the captivity and "sat where they sat" (Ezek 3:15). All of us are different. Our personalities, backgrounds, likes and dislikes, daily circumstances vary. One may be in poor health at times, another distraught over family problems of which others do not know. There are babes in Christ who have not had time to grow. There are those who are weak and who need patience and understanding.
Each of us should give the other person the same understanding we desire for ourselves. The "golden rule" must be applied by Christians in their treatment of each other.
It is a sad day when brethren must come to the parting of the ways over matters of faith. Even then, it is easy for unkind things to be said or done. Some congregations have divided over nothing more then personality clashes, or disputes over who would run things, and then have claimed that the current issues were responsible.
The cause of Christ suffers when brethren cannot rise above pettiness. Let us strive to follow after things which make for peace, doing nothing through strife or vain glory.
"These six things doth the Lord hate: yea, seven are an abomination unto him: a proud look, a lying tongue, and hands that shed innocent blood. A heart that deviseth wicked imaginations, feet that be swift to run to mischief. A false witness that speaketh lies, and he that soweth discord among brethren" (Prov. 6:16-19). -Sterling Herald, 3/25/01
---
For the complete text of this sermon, visit BIBLE ANSWERS
THE GOSPEL INVITATION
Scripture Reading: Revelation 22:12-17
Intro.
Jesus & His apostles invited all to obey the gospel, as so should we - Matt. 11:28; Acts 2:40.
I. THE GOSPEL INVITATION REFLECTS AN UNDERSTANDING OF CHRIST'S RETURN - Rev. 22:12.
A. Jesus Will Return - Acts 1:9-11; 2 Ths. 1:9.
B. Jesus Will Return To Judge All Men - 22:12 (2 Cor. 5:10; Rom. 2:6-11).
II. THE GOSPEL INVITATION IS BASED ON JESUS - Rev. 22:13, 16.
A. Jesus Is Eternal God - 22:13. (Alpha & Omega, Rev. 1:8, 11; Beginning & End - Jno. 1:1-3).
B. Messiah - 22:16 (Isa. 11:1-2; Lk. 1:76-79).
III. THE GOSPEL INVITATION EXHORTS MAN TO OBEY TO BE SAVED - Rev. 22:14.
A. Those Who Obey Are Blessed! - 22:1-5; (2:7, 5; 22:14-15; 21:2, 26-27); Matt. 7:21; Heb. 5:9; 1 Pet. 4:17-18.
IV. THE GOSPEL INV ITATION WARNS SINNERS OF THEIR ETERNAL DOOM - Rev. 22:15.
A. A Day Of Wrath & Righteous Judgment - Rom. 2:2-5.
B. Eternal Punishment - 2 Ths. 1:8-9.
V. THE GOSPEL INVITATION MUST ALWAYS BE OFFERED BECAUSE SALVATION IS ALWAYS AVAILABLE - Rev. 22:17.
A. God & His Saints Appeal To Sinners To "Come" - Col. 1:28.
B. All Who Thirst For Salvation Will Come & Be Saved - cf. Jno. 7:37; cf. Rom. 10:13, 16-17.
---
For the complete text of this sermon, visit BIBLE ANSWERS
REMEMBER!
Scripture Reading: 2 Peter 1:12-15
Intro.
Memory helps us avoid mistakes of the past, appreciate the present & hope in the future (Lk. 17:32; Heb. 11:38-12:1).
I. REMEMBER WHERE YOU HAVE BEEN - Deut. 29:1-9.
A. Israel Was To Remember:
1. Their slavery in Egypt - Deut. 15:15.
2. God's redemption & care - Deut. 7:18; 8:2.
3. Their rebellion - Deut. 9:7.
4. God's law (covenant) - Deut. 16:12; 24:18.
B. What About Forgetting What Is Behind? - Phil. 3:13 (Eph. 2:11-13; cf. 1 Tim. 1:12-16).
C. Remember Where You Have Been In Your Spiritual Life In Order To:
1. Repent & reform - Rev. 2:5.
2. Be thankful toward God - 1 Tim. 1:12.
3. Properly order our lives - Phil. 3:4-8.
4. Follow worthy examples - Acts 20:31.
II. REMEMBER WHAT GOD HAS DONE FOR YOU - Deut. 11:7.
A. Remember God's Great Love Toward Us In Christ - Rom. 5:8 (1 Cor. 11:23-25).
B. Remember That God Remembers Our Sins No More - Heb. 8:12; 10:17.
C. Remember The Great Works Of God In Order To:
1. Be strengthen in personal faith - cf. Matt. 16:9.
2. Help us endure throughout life - 2 Tim. 2:8-13.
III. REMEMBER THE TRUTH OF GOD.
A. Israel Would Be Safe & Strong If They Remembered God's Covenant - Deut. 4:5-9.
B. We Can Remain Safe & Strong By Remembering The Truth Of The Gospel - 2 Pet. 1:12-15 (1:5-11, 16-21).
C. Remember The Words Of Christ - Jno. 15:20; 16:4; Lk. 24:6; Acts 20:35 (2 Ths. 2:5).
---
(Current events in the light of Scripture)
Artificial Heart Recipient Stable
LOUISVILLE, Ky. - The first human recipient of a self-contained artificial heart went back to surgery to drain fluid from his chest, his doctors said.

University of Louisville surgeons Laman Gray Jr. and Robert Dowling said fluid around the device's battery pack was drained Monday in a 30-minute procedure.

The patient was in critical but stable condition Wednesday, the doctors said. The man visited with family and friends and exercised. The patient was removed from a ventilator Monday afternoon after the fluid was drained, but he was placed back on the ventilator Tuesday evening.

The AbioCor heart, developed by Danvers, Mass.-based Abiomed Inc., continues to function flawlessly, the hospital said.

-(The Bellingham Herald, A6, Friday, July 13, 2001)
I never cease to marvel at the medical advances of our technological age! To think that man is now able to create an artificial heart, implant it, supervise and sustain its function so that man lives rather than dies! The intelligent ability to do such a thing is astounding.
Why then is it thought a strange thing to conclude the human heart was also created by intelligent, creative power (God)? Each of us possess a heart that regulates itself, draws blood from an automatic ventilation system (lungs), needs no batteries and lasts for decades! David was right when he said, "I am fearfully and wonderfully made" (Psa. 139:14). The difference is, when David reflected upon the wonder of his creation it caused him to praise God with reverent faith (v. 14).
I never cease to marvel at the wise of this world who display their foolishness by their vehement denials of God (Rom. 1:20-23). There are none so blind as those who will not see (cf. Jno. 9:40-41).
It reminds me of those who began to build the tower of Babel, that historic monument to man's greatness. They sought to "make a name for themselves," but at God's word they were not even able to understand each other's words! (Gen. 11:1-9) All of our accomplishments will ultimately end in confusion when we forget God.
Be wise. See the power and presence of God around you. Praise and serve Him.
---
The Spirit's Sword is a free, weekly publication of the Mt. Baker church of Christ, Bellingham, WA

Send all questions, comments and subscriptions to the editor at: ssword@bibleanswer.com