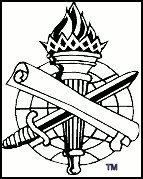 THE SPIRIT'S SWORD
published by
Mt. Baker church of Christ
1860 Mt. Baker Hwy · Bellingham, WA 98226
Volume V, Number 20 - August 12, 2001
Editor..................Joe R. Price
---
Visit our Web Sites:
Mt. Baker church of Christ: http://www.bibleanswer.com/mtbaker
BIBLE ANSWERS: http://www.bibleanswer.com
---
In this issue:
Personal Prayer (Bob Dodson)
Unity (Part 3): Its Essential Function (Eph. 4:7-16)
Sermons Outlines
---
Bob Dodson
Many new Christians feel that they do not know how to pray, there is much to be learned about prayer and you will grow in your knowledge and practice of prayer, but you can and should pray from the very beginning of your Christian life.
Read Matthew 7:7-11. God wants you to pray. He wants you to seek His help as a loving Father.
Read James 5:16-19. This shows that prayer is a powerful force. Sometimes people think God cannot answer prayers without a miracle; but He "is able to do exceeding abundantly above all that we ask or think..." (Ephesians 3:20).
Read 1 John 5:14-15. You can be confident that God will hear you. Remember, however, that God's answer will be "according to his will." You should always pray with the attitude that God's wisdom and goodness are to be trusted more than your own desires. Sometimes the best answer we can receive is for God to refuse what we request. We may not always understand why, but we know that God knows best. See also 1 John 3:22.
Here are some things which should be included in prayers.
1. Confession of sins. 1 John 1:9.
2. Thanksgiving for God's goodness. Colossians 4:2.
3. When you are troubled. Philippians 4:6-7.
4. To overcome temptations. Matthew 26:41.
5. For daily needs. Matthew 6:11.
6. For health. James 5:13.
7. For others. 1 Timothy 2:1.
(This, of course, is not a complete list. Simply stated, you should pray for anything that is in harmony with the will of God. This includes things that are both material and spiritual.)
As you grow spiritually you will learn many wonderful things about prayer. And as you make prayer a regular part of your life you will find it to be a continual source of strength.
You may find it helpful to make a written list of the things and people for which you want to pray. A personal prayer diary may be helpful in reminding you o f your particular prayer needs and especially the needs of others for whom you want to pray.
-New Born Babes in Christ Lesson Series, Lesson 24
---
Unity: Its Essential Function
Joe R. Price
So far in studying unity from Ephesians 4 we have observed Paul urging every Christian to "walk worthy" of the gospel which called us to peace with God (4:1). He has taught us the essential attitudes for such a walk, and crucial to keeping unity in the body of Christ (4:2-3). He has also emphasized the only platform upon which unity among God's people can be founded (4:4-6). Next, the apostle will take up the function of unity and what Christ has given us to accomplish its work (Eph. 4:7-16).
The human body functions when common commands and instructions are sent to and from the brain to the various parts of the body.
Likewise, the body of Christ, His church, operates upon the command commands and instructions given to us by the Lord (Col. 3:17). But how has he given us the tools for operating in unity? And why is unity among us so vital? Ephesians 4:7-16 answers these questions.
Christ has given "gifts" to men which serve to establish and maintain unity in the body of Christ (4:7). These "gifts" are named in Ephesians 4:11: "And He Himself gave some to be apostles, some prophets, some evangelists, and some pastors and teachers…" It is not the men themselves, but the functions they perform in the body of Christ, which achieve unity. These inspired (apostles and prophets) and uninspired (evangelists, pastors and teachers) "gifts" function in the body of Christ to help us "keep the unity of the Spirit in the body of peace" (4:3). The word of God (which the inspired apostles and prophets announced and which evangelists proclaim, pastors feed and teachers instruct) is the mechanism given us by Christ "for the equipping of the saints for the work of ministry, for the edifying of the body of Christ, till we all come to the unity of the faith and of the knowledge of the Son of God, to a perfect man, to the measure of the stature of the fullness of Christ (Eph. 4:12-13). Christ has provided us with truth so we are equipped to work together in the body of Christ, serving and edifying one another as we grown unto spiritual maturity.
The function of truth within the body of Christ is ongoing. There will always be many levels of spiritual development among Christians (1 Pet. 2:2; Heb. 5:13-6:3). There will never be a time when the work of the apostles, prophets, evangelists, pastors and teachers is not crucial to unity, service, maturity and stability in the church.
Every Christian can "come to the unity of the faith" and mature into "the measure of the stature of the fullness of Christ" as the church obeys the truth of the gospel which these "gifts" provide and promote (4:13). By following the pure and stable doctrine of Christ we will avoid being "tossed to and fro" by the winds of error and the deceit of men (4:14). We will thus "grow up in all things into Him who is the head--Christ" and the whole body will be united: "from whom the whole body, joined and knit together by what every joint supplies, according to the effective working by which every part does its share, causes growth of the body for the edifying of itself in love" (4:15-16).
The body of Christ is strong when every Christian is actively doing his or her part (4:16). This is the intent and blessing of unity. We thank Christ for the gifts He has given us. May we use them wisely and be united in Him!
---
For the complete text of this sermon, visit BIBLE ANSWERS
WE ARE SAVED BY...
Scripture Reading: Acts 16:25-34
Intro.
A common mistake when using the Bible is accepting only part of its teaching on a subject while excluding other, equally valid truth, Rev. 22:19; Psa. 119:160.
I. SALVATION IS FROM GOD - Jno. 3:16; 2 Tim. 1:8-9.
A. Jesus Christ Is The Savior Of The World - Lk. 19:10; 2 Tim. 1:9; Acts 4:12.
B. Every Person Needs The Salvation Of The Lord - Jno. 3:16.
II. SINNERS ARE SAVED:
A. By The Word Of God - Jas. 1:21; Rom. 1:16-17 (1 Cor. 15:1-2).
B. By God's Grace - Acts 15:11; Eph. 2:4-8; Rom. 3:24.
-God's grace is obtained...
1. By the mercy of God - Tit. 3:4-5; cf. Rom. 2:4 (2 Pet. 3:9).
2. By the blood of Jesus Christ - Rom. 5:8-9; Eph. 1:7 (1 Pet. 1:18-19).
3. By Christ's life (resurrected from the dead) - Rom. 5:10; 4:25; 8:34.
C. By Our Faith - Acts 16:30-34; 13:39; Eph. 2:8; 1 Pet. 1:9.
-Our faith is expressed...
1. By works of faith (obedience) - Jas. 2:20-24; Heb. 5:8-9 (Matt. 7:21).
2. By repentance from sins - 2 Cor. 7:10.
3. By a confession of one's faith in Christ - Rom. 10:9-10 (1 Tim. 6:12).
4. By water baptism - 1 Pet. 3:21; Mk. 16:16; Gal. 3:26-27.
5. By calling on the name of the Lord - Rom. 10:13; Acts 2:21; 37-38, 41.
D. In Hope - Rom. 8:24 (cf. 1 Cor. 15:19).
---
For the complete text of this sermon, visit BIBLE ANSWERS
IF IT IS FROM GOD, YOU CANNOT OVERTHROW IT!
Scripture Reading: Acts 5:33-42
Intro.
Acts 5: The gospel spread in spite of internal & external troubles.
I. INTERNAL PROBLEM: SIN IN THE CHURCH - 5:1-16.
A. It Is A Problem Whenever Christians Sin - Rom. 6:1-2, 11-14; Acts 8:20-22; 1 Jno. 2:1-2.
B. Cannot Hide Our Sin From God - 5:1-9; Psa. 32:1-5.
C. Christians Can Indeed Lose Their Souls Due To Sin - 2 Pet. 2:20; Rev. 21:8.
D. The Church Benefits When God's Discipline Is Applied - 5:11-14.
II. EXTERNAL PROBLEM: OPPOSITION & PERSECUTION - 5:17-42.
A. Rest Assured, It Will Happen! Evil & Ungodly Men Will Be Jealous Of Truth & Those Who Follow It - 5:17-18, 33; (4:18, 21, 31-33); cf. Jno. 3:19-21 (Matt. 27:18).
B. We Must Obey God Rather Than Men - 5:19-32; Matt. 22:21; Acts 25:11.
C. Remain Faithful And You Will Be Blessed - 5:19-20, 25-26, 40-42 (2 Cor. 4:16-18; Matt. 5:10-12).
III. DON'T FIGHT AGAINST GOD! - 5:33-42
A. The Purposes Of God Will Not Be Defeated By Man - Acts 4:24-28; Isa. 55:11.
B. The Gospel Of Christ Is "Of God" - Obey It Now! - 5:39, 41-42
---
(Current events in the light of Scripture)
(USNews.com, Vital Statistics, 8/13/01)
Height of ejected lava fragments from Mount Etna: 656 feet
Speed of rock debris from a lateral blast of Mount St. Helens: 250 miles per hour
Height of Mount Etna ash cloud: 17,060 feet
Height of Mayon ash cloud: 32,808 feet
Speed of lava flows: 0.6 mph to over 18 mph
Lava temperature: up to 2,140°F
Country with the most active volcanoes: 142
Eruptions: 1,143
One of the deadliest eruptions ever: 36,000 deaths in Krakatau, Indonesia, 1883
Amount of carbon dioxide volcanoes emit annually: up to 255 million tons

-See complete story at: http://www.usnews.com/usnews/vstats/vshome.htm
The power and devastation of volcanic eruption is astounding and sobering to contemplate. As with many other natural phenomena, it evokes a recognition of man's smallness and powerless position before the forces of nature.
Perhaps this is why God chose the picture of such cataclysmic upheaval to warn sinners to repent or face His just punishment against their sins. Of Samaria's sins the prophet Hosea warned, "They shall say to the mountains, 'Cover us!' And to the hills, 'Fall on us!" (Hosea 10:8) Jesus foretold of Jerusalem's demise (which happened in 70 AD when the Roman army crushed the city) by quoting Hosea (Lk. 23:27-31). The wrath of God against those who resist Christ and persecute His saints is similarly portrayed (Rev. 6:12-16). Truly, sinners will not prevail in the day of His wrath (Rev. 6:17). Are you prepared to meet your God? (Amos 4:12)
---
The Spirit's Sword is a free, weekly publication of the Mt. Baker church of Christ, Bellingham, WA
Send all questions, comments and subscriptions to the editor at: ssword@bibleanswer.com